_____________________________________________________
Weight-Scale Hoppers
Crizaf's Weigh Scale Hopper is the perfect choice when small parts need to be accurately filled into boxes or bags. A unique batch filling system allows the Weigh Scale Hopper to weigh to within 0.5 grams.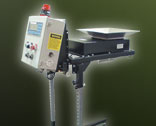 To view all Weight-Scale Hoppers click here.
_____________________________________________________
Engineering Systems
Whether your goal is reducing labor costs, or making the most of available floor space, Crizaf can help you make the most of your automation dollar. From single automation cells, to whole house, lights out systems, we can do it all. Engineering consultations are free.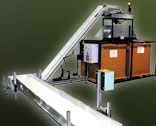 To view all Engineering Systems click here.